Okay..... you've stumbled over Crystallized Heart. Now you will probably ask yourself "What will I find here?" I'd say, plain and simple, fanfiction of Buffy the Vampire Slayer.
Any questions? Comments? Ideas how to help me make this humble site better? Any and everything to
Quindo Ma
---
Many of you have surely noteiced the lack of updates lately. Well, the reason for it is quite simple. I have school, and am barely enough at home to read my mails. I will try to update the site, but it can take a while before I'm able to do the large update I want to. Don't forget this site, I will keep it up, just not maintain it regularily as I'd like to.
Please bear with me.
Quindo Ma


All the new addition and changes to this site.
Last update: 15th Oktober 2000
Don't forget to sign. Tell me how much you hate or love this site.
The fanfic section of Crystallized Heart. The actual reason behind this site.
In cooperation with Robin Miller. Links focused on Willow/Alyson Hannigan and Tara/Amber Benson, but also general BtVS links are included, and in fact make half of the links.
The Downloads... in fact a few things I'm willing to share with you. Or you can just steal them like a real pirate. ;-)
This site and all contained pages have been optimized for Internet Explorer 4 or higher or Netscape Communicator 4.7 or higher, in a resolution of 800x600 or higher and while using normal font size.


Affiliates: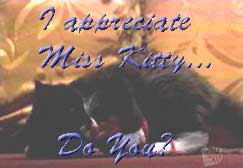 Disclaimer: This site is an unofficial fansite dedicated to the show "Buffy the Vampire Slayer"(TM and © Fox and its related entities). All rights reserved. It is in no way directly or indirectly part of Fox, WB, Mutant Enemy or any other related entities. This site claims no copyright for anything that is not original by me. This site is not authorized by Fox or any other institution that is allowed to do so.
NO COPYRIGHT INFRINGEMENT INTENDED. This site is not meant in any way to be profited off of.
This site is sole property of Quindo Ma. Everything else belongs to their respective owners. If you think something here should be credited to you, then mail me and I'll check it.
Unauthorized use or duplication of anything that belongs to me is prohibited.
This site is at the moment on
Tripod
. If you have saved this site to your harddrive, check out this link to get the newest version.